Fluidwell Guidense Measurement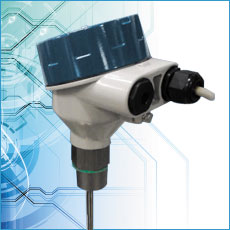 The Guidense is a robust guided level radar for continuous level measurement and point level detection in liquids and solids. As all Fluidwell products, the Guidense is very easy to install and user-friendly to configure.
Features 3 types: Single rod probe, Wire rope probe and Coaxial probe are available. Very easy to install due to 4-wire design. Measuring range: 100 to 20.000mm. Complete galvanic insulation of device electronics from its inputs/outputs and the tank potential. Download PDF for more information.
Signal outputs Active analog output according continuous level measurement. Active control output for point level detection freely positioned within the measuring range.
Smart level measurement solution is extremely suitable for off-grid and hard to reach locations. Suitable in almost every liquid and solids.The Guidense has almost no installation restrictions: small tanks, tall and narrow nozzles or difficult tank geometries or close to interfering structures.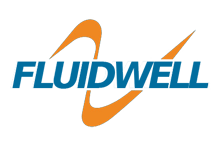 Fluidwell Applications:
corn syrup, soybean oil, flour, sugar, pulp, starch slurry, wood chip, wood dust, acid, caustics, lime, water, coal, hydrocarbons, slurries, resins, effluent, chemicals, polypropylene, PVC, chip,
polyethylene
Associated Industries:
Food & Beverage
Pulp & Paper
Water & Waste water
Mining
Power Generation
Petro-chemical
Chemicals
Plastics